Electrically Tunable-Focusing Lenses
Electrically Tunable-Focusing Lenses (ETFL)
Liqxtal's Electrically Tunable-Focusing Lenses
Liqxtal Technology Inc. is the leading company for Electrically Tunable-Focusing Lenses development, providing turn-key solutions to our customers. Our core technologies are LC device and optics design with scalable manufacturing process. We explore the limits of tunable optical modulation and enhance the vision performance of people worldwide.
How Electrically Tunable-Focusing Lenses Work ?
Comparing to the traditional solid lenses with fixed refractive index, the refractive index of LC lens is electrically tunable. Therefore, the focal length of LC lens is tunable by properly controlled the optical phase as aspheric or Fresnel lens phase profile.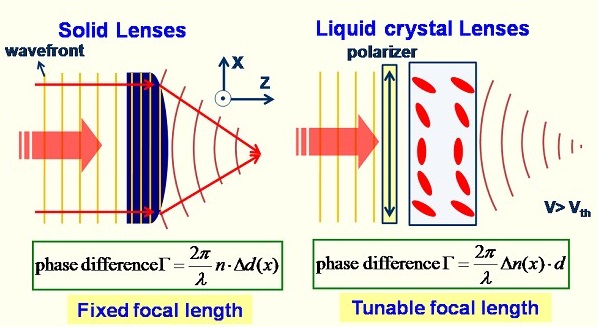 Products