Bi-Level Lens
Bi-Level Lens
The lens of the HL8501 has two steps optical power with fast switching time smaller than 10 ms.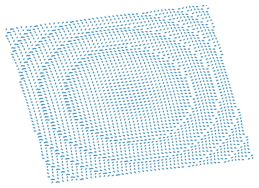 Features
2 steps optical power
Customized optical design
Scalable manufacturing
Fast response time
Application
Model
Prod.
STD Spec.
HL8501
Bi-level lens

Tunable lens power: ± 1 Diopter1

Clear aperture: 20 mm

Response time: < 10 ms

Wavelength: 450 ~ 650 nm1

Customized CA: 10 mm ~ 50 mm1

Customized lens power: 0 ~ 10 Diopter1
1:The optical parameters can be customized. For more information, please contact us.