Movable Lens & Lens Array
Movable Lens & Lens Array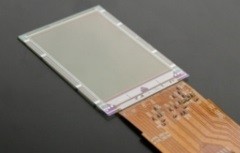 Based on Himax's driver IC solutions, Liqxtal's HL9702 which can support up to 1000 driving channels is a continuous movable lens within the 30mm active area. The figures show that the creation of the lens array is simple. And the figures also show that the clear aperture, the power and the position of the lens are easily tunable.
Besides, HL9702 also acts as transmissive spatial light modulator with 100% open ratio. You can generate arbitrary waveforms like aspheric, Fresnel, freeform lenses on this platform. HL9702 is an ideal verification platform to do optical evaluations of tunable gradient index (GRIN) optics.
Features
Dynamic optical center
Tunable optical power
Customized optical design
Scalable manufacturing
Application
Augmented reality and virtual reality – Image plane registration, vergence accommodation conflict compensation, and vision correction
Ophthalmic lenses – Enhanced vision performance, presbyopia and myopia correction
Special applications – Phase modulation and switchable optical zoom (welding helmet)
Model
Prod.
STD Spec.
HL9702
Continuous movable lens & lens array

Active area: 30 mm

Clear aperture: 2 mm ~ 20 mm1

Tunable lens power: -1 ~ +1 Diopter1

Movable lens position: < 0.1 mm step

Switching time: < 2 s1

Wavelength: 450 ~ 650 nm

Driving voltage: < 10 Vrms
1:The optical parameters can be customized. For more information, please contact us.