HM0360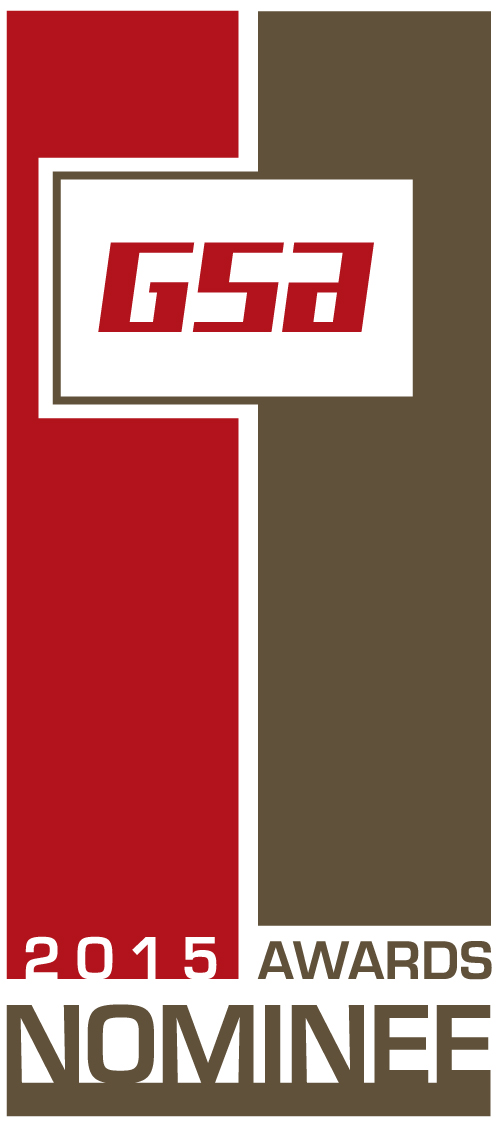 HM0360 Ultralow Power CIS for Low Energy, Smart Camera Applications
640 x 480
60FPSMAX
1/6″
8b Parallel & MIPI
The HM0360 is an ultralow power, Back Side Illuminated (BSI) CMOS Image Sensor designed for energy efficient smart vision applications, such as object-specific classification, tracking, and identification. The VGA resolution is ideal for monitoring, detection and image capture for wide field of view camera devices.
The HM0360 uses Himax Imaging's advanced 3.6µ deep diode pixel and proprietary readout design to achieve superior low light performance while consuming only 140µA in QVGA 2FPS and approximately 7mA in VGA 60 frames per second read out mode.
To reduce camera system latency and power consumption, the HM0360 features on-chip self-oscillator, real time clock, fast initialization, <2ms frame trigger, context switching and instant frame update. The sensor provides several monitoring options with programmable interrupt thereby allowing the host processor to be placed in low power standby until notified by the sensor.
The HM0360 is available in a compact Chip Scale Package (CSP) and supports multiple power supply configurations with minimal passive components to enable a highly compact camera module design for next generation smart camera devices.
Features
Ultralow power, high sensitivity, low noise VGA sensor
Operates approximately 7mA VGA 60FPS to 140µA in QVGA 2FPS mode
Automatic wake and sleep operation with programmable event interrupt to host processor
On-chip auto exposure / gain and zone detection
Pre-metered exposure provides well exposed first frame and after extended sleep (blanking) period
Flexible binning, subsampling and region of interest
External frame synchronization and stereo camera support
Embedded line provides metadata such as frame count, AE statistics, zone trigger and other interrupt event information
1-lane MIPI CSI2 and 8bit CMOS level video interface that supports 1b, 4b and 8b protocol
I2C 2-wire serial interface supporting burst operation for fast register access
<13mm² CSP sensor package size
High CRA for low profile module design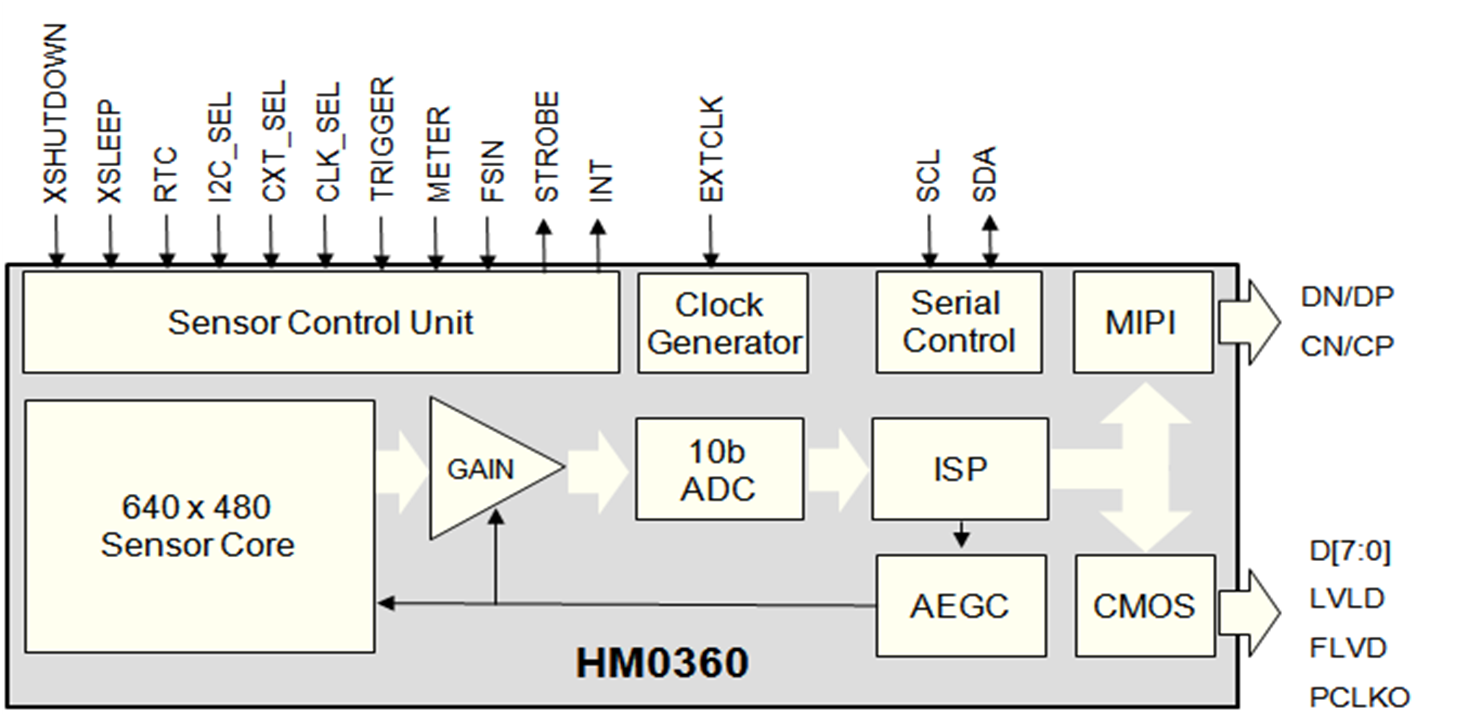 影像感測器參數
Active Pixel Array
656 x 496
Pixel Size / Technology
3.6 µm x 3.6 µm / BSI
Diagonal (Optical Format)
2.88 mm (1/6″)
Color Filter Array
Bayer, Monochrome
Frame Rate @ 24MHz
QQVGA 1FPS to VGA 60FPS
Readout Modes
Full (VGA), Bin2 (Mono) / Sub2, Bin4 (Mono) / Sub4, Fast ROI
S/N Ratiomax
45.5dB
Dynamic Range (1x)
85dB
Sensitivity

5.5 V / Lux-sec @ 530nm

15 V / (uW-cm-2 sec) @ 850nm

CRA (maximum)
35.74º
影像感測器規格
Supply Voltage Analog

Supply Voltage Digital

Supply Voltage I/O

2.8 V

1.2V (1.8V LDO option)

1.8 – 3.0V

Reference Clock (EXTCLK)
6 – 24 MHz
Internal Oscillator
Yes
Serial Interface
I²C (1MHz max., single / burst)
MIPI Data Format
8b
CMOS Data Format
8b, 4b+4b / 4b / 1b
Current Consumption (8b parallel, >5pF load)