HM5040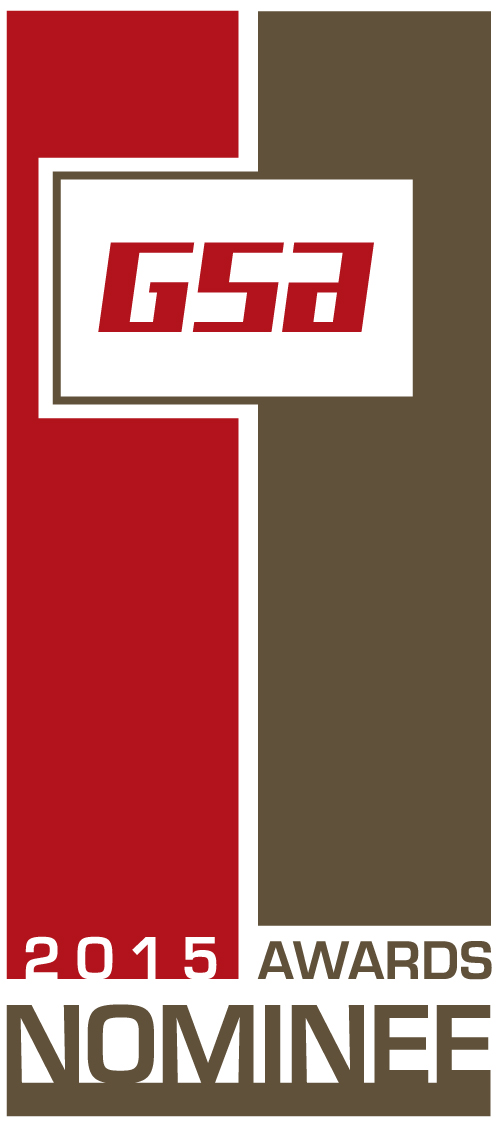 HM5040 5MP VividSense™
30fps
1/4″ 5MP
RGB Color CIS
Low Profile 1.4μ Pixel Technology
The HM5040 is a high performance 5.0 megapixel image sensor designed for mainstream Smartphone, Tablet, and handset accessories. The HM5040 delivers excellent image quality in a compact 1/4″ format by using an advanced 1.4µ ultralow profile pixel process technology.
The sensor operates at 30 frames per second in full resolution over a 2 lane MIPI CSI2 Interface, and up to 23 frames per second in full 5MP resolution, over 1 lane MIPI CSI2. Higher frame rates can be achieved using window readout, analog binning, or pixel subsampling.
The HM5040 supports RAW data image scaling to generate lower resolution while maintaining field of view. The data can be output in 8bit, 10bit, or 10-8 compressed data format and is supported by optional data checksum and embedded code. The HM5040 is compliant with the MIPI CSI-2 specifications. All registers are accessed through 2-wire serial communication port.
Image Sensor Features
5MP (2592 x 1944) CMOS Image Sensor for 1/4" optical format camera module
Advanced 1.4µ pixel delivers excellent crosstalk, uniformity, and noise performance
30 frames per second full frame readout with support for 60 frame per second 2 x 2 binning
Global analog gain up to 16x (24.1dB)
Programmable Region of Interest provides flexible pixel array readout
Flexible scaling function with programmable spatial sampling of the scaled image
Integrated LDO simplifies camera design, utilizing only two power supplies of 2.8V and 1.8V
Integrated OTP for module tracking and calibration information
2-lane MIPI CSI2 supports RAW8, 10 and 10-8 data format
Simple 2-wire serial interface for register programming
Available in Bare Die (RW) or PLCC package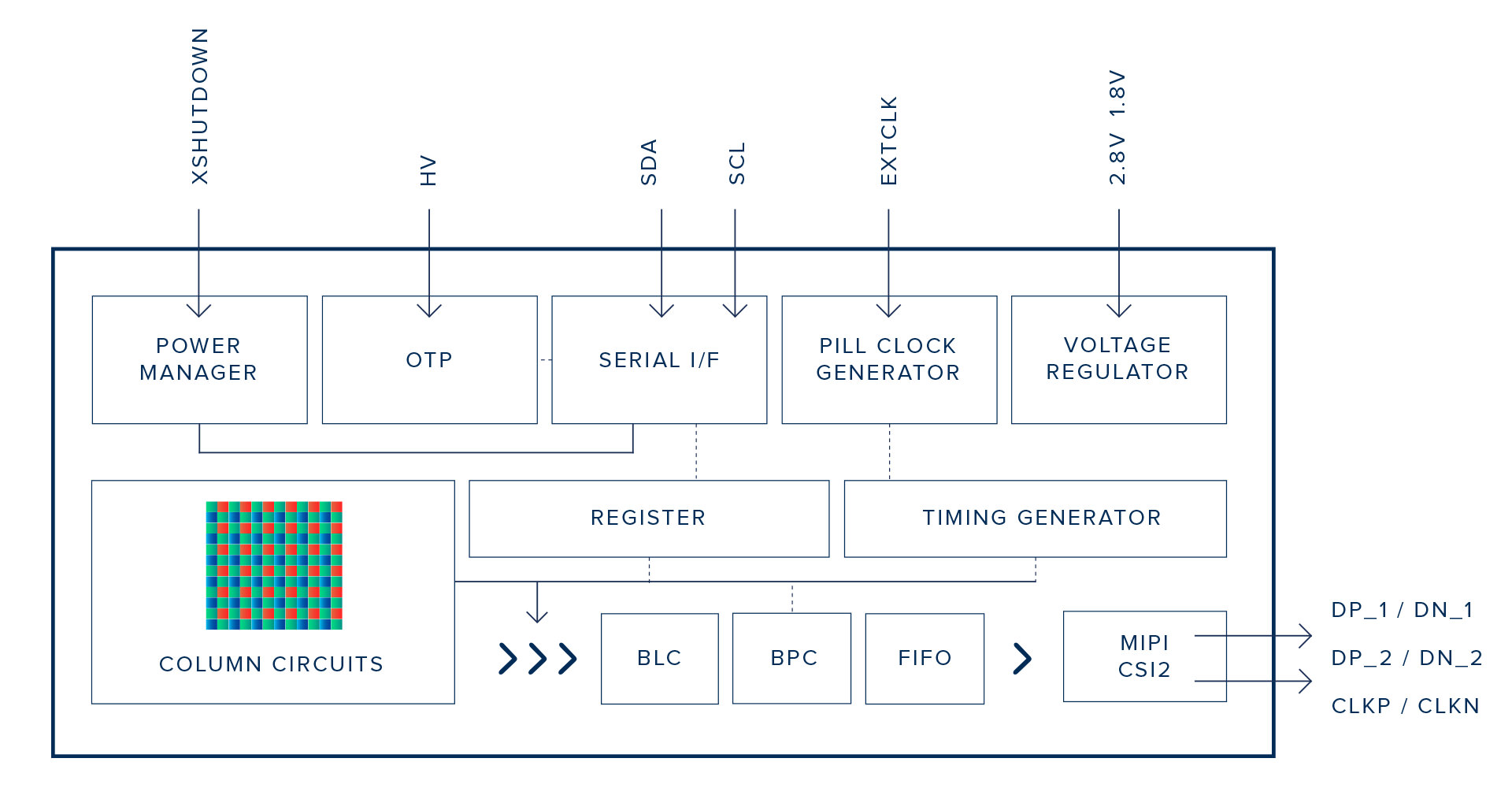 Image Sensor SOC Specifications
| | |
| --- | --- |
| Part Number | HM5040-AGA (RW), HM5040-APA (PLCC) |
| Color | RGGB |
| Array Diagonal | 4567 µm |
| Resolution | 2592 x 1944 |
| Output Format | RAW |
| Optical Format | 1/4″ |
| Pixel Size | 1.4µm |
| Frame Rate | 30FPS (2lane MIPI @ 840Mb/s), 23FPS (1lane MIPI @ 1Gb/s) |
| Sensitivity (FD @ 530nm) | 520mV / Lux-sec |
| SNRmax | 35.6 dB |
| CRAmax | 27.5º non-linear |
| AVDD / DVDD / IOVDD (typ.) | 2.8V / 1.8 / 1.8V |
| Power Consumption | <305mW |
| Temperature | Operating: -20° to 60°C, Storage: -40° to 85°C |
| Package | RW, PLCC |