HM1092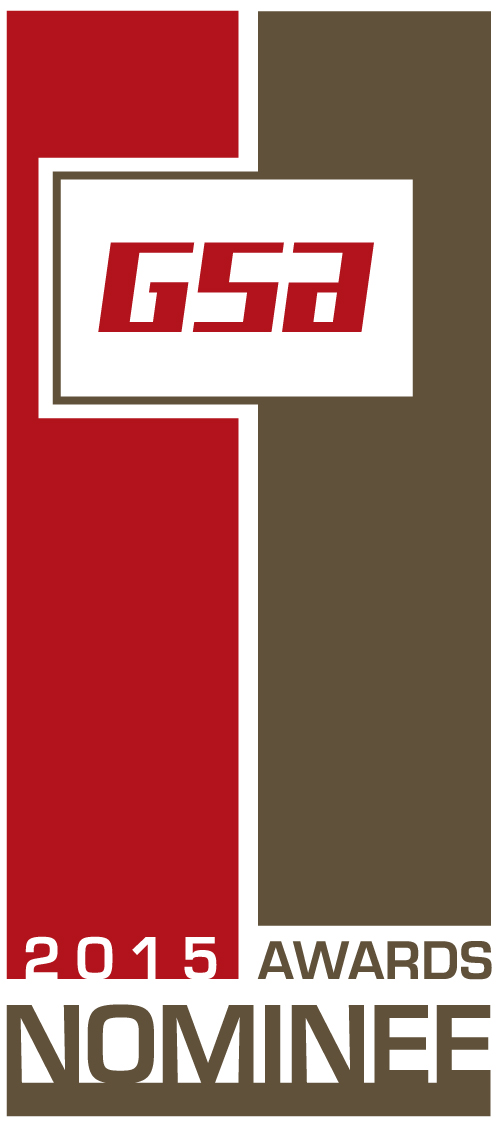 HM1092 HD High NIR Sensitivity Sensor for Always On Vision
1280 x 720
30FPSMAX
1/9″
MIPI
Himax Imaging HM1092 is a highly compact 1/9" 720P High Definition CMOS Image Sensor designed for low power, near infrared camera applications. The HM1092 offers the same readout modes and features as HM1091 but achieves more than two times NIR sensitivity enabling additional power savings in NIR assisted camera systems.
The HM1091 has an active array of 1280 x720 and operates up to 30 frames per second (FPS) in full resolution and 60FPS in 640 x 360 binning mode. The sensor features 2×2 binning mode, equivalent to a 2.8µ pixel, with LED synchronization timing control to simplify system integration and help minimize LED pulse duration to reduce system power consumption.
To meet the tight space requirements of next generation small form factor smart devices and embedded camera with narrow bezel display panels, the HM1092 is available in an extremely small CSP and bare die package option.
Features
High performance 720p HD Backside Illuminated CIS
30FPS in 720p HD resolution, 60FPS in 640 x 360 resolution
Supports 33.7° CRA for compact, low profile camera module design
Spread Spectrum Clock Generator (SSCG) on MIPI DPHY reduces EMI
<65mW power consumption at 30FPS and 55mW at 640 x 360 using 2.8V and 1.8V
Integrated single-pixel defect correction
1-lane MIPI CSI2 supports RAW8/10 data format
Provide LED control signal to sync with rolling shutter exposure
Simple 2-wire serial interface for register programming
Available in CSP and Bare Die (RW) package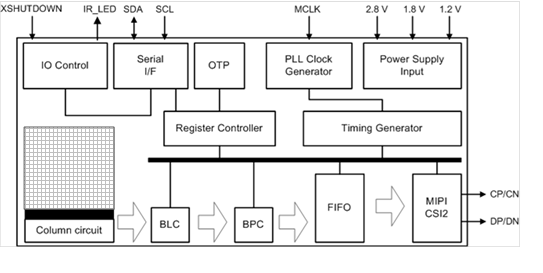 Sensor Parameters
Active Pixel Array
1280 x 720
Pixel Size / Technology
1.4 µm x 1.4 µm / BSI
Diagonal (Optical Format)
2.08 mm (1/9″)
Color Filter Array
Monochrome
Frame Rate
30FPS HD, 60FPS 640 x 360
Readout Modes
Full (HD), Sub / Bin
S/N RatioMAX
37dB
Sensitivity

670 mV / Lux-sec @ 530nm

3595 mV /(µW-sec/cm2) @850nm

2110 mV /(µW-sec/cm2) @940nm

CRA (maximum)
33.7º
Sensor Specifications
Supply Voltage Analog

Supply Voltage Digital

Supply Voltage I/O

2.8 V

1.2V (1.8V LDO option)

1.8 / 2.8V

Reference Clock (EXTCLK)
6 – 27 MHz
Serial Interface
I2C (400kHz max.)
MIPI Data Format
10b

Power Consumption HD 30FPS

Power Consumption SHUTDOWN

64.57 mW

18 µW

Package
CSP, RW